This book can save you thousands in attorney's fees, years of emotional torment, and if it's your desire – your marriage.
If you're considering divorce, in the process of divorce, or just coming out of a divorce this may be the most important message you've ever read.
No matter where you are in the process the truth is divorce is difficult. Facing the emotional, financial, and legal challenges that come with divorce can totally derail your life if they are not dealt with the right way.
Your divorce story can be drama filled or drama free – the choice yours.
Choosing a drama free divorce, a Divorce with Joy, is the only way to make sure that your family stays intact and that you move on as a better version of you.
Right now you might be thinking, "I need a "pit bull". I need someone who will fight for me. I need out. I need a "Bitch" of an attorney."
If that's how you feel, I get it. Really, I do. But, as an attorney, I can assure you that mentality is the most surefire way to waste thousands of dollars on a divorce, end up emotionally fried, and destroy your family for life.
When it's all said and done, the only thing you'll be left with is regret. Don't go that route.
September 24, 2010 I separated from my husband. I had nearly 10 years of experience helping people through divorce as a divorce attorney, yet even I found facing my own uncertain future very difficult to grasp.
I did not want to feel like my marriage had failed. I could not accept that our children would be from a broken home.
What I realized was that they already were. Our marriage was broken. I was broken. This was my opportunity, my fork in the road, to make our lives better.
My legal process of divorce lasted 34 days. We are not a broken home. In fact, we've never been happier.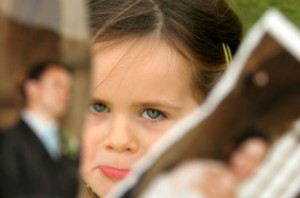 As I worked through the process, I realized there are too many attorneys destroying families for their own financial gain. There are too many children and adults suffering from the emotional pain of a drama filled divorce. It doesn't have to be that way.
This is why I wrote Divorce with Joy.
In this book you will discover the exact tools you need to decide if divorce should be your next step, how to choose the right attorney, and how to keep the legal process financially and emotionally painless.
Through front row seats to my own experience you will learn:
10 specific steps you must take before you can be absolutely certain your marriage is over.
Exactly how to tell if your lawyer is in it for the money instead of your best interest.
What to expect in your contract with your lawyer (including your rights, their responsibilities, and how billing should work).
How to handle the single most emotionally driven aspect of your divorce.
What one mistake you must avoid if you want the judge to treat you fairly.
How to legally and emotionally deal with sharing parental responsibilities.
Why you should never deny your spouse contact with your children unless you have a court order or restraining order.
Why "blackmail" can backfire in divorce proceedings.
Why cutting your children off financially prior to or during your divorce could cost you more down the road, and MORE.
In Divorce with Joy, you will get the benefit of learning from what others have tried through the process that didn't work. You will also get ideas and strategies for things that will help you move forward in a healthy way. It is a very candid discussion of the best and worst of divorce.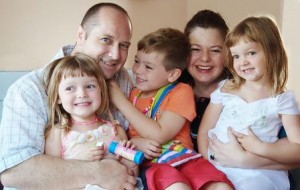 Now, I have to tell you something. I am not a proponent of divorce. Ironic, I know, coming from a divorce attorney. I hope that every reader of this book makes every effort to save their family and marriage.
But, if you think divorce is on the radar in your marriage this book will help you understand the emotional and legal process in ways a single $300 consultation with a lawyer won't.
When you compare the price of this book to the cost of an initial consultation, it becomes an investment you can't afford not to make.
Where else can you learn from an experienced divorce lawyer at the price of this book?
Exactly – you can't.
Plus, moving through Divorce with Joy (the book) is a breeze.
You can read Divorce with Joy cover to cover in an hour and a half, and by the time you're finished you will have a step-by-step blueprint for moving forward in a drama free divorce.
You will have the confidence you need to make informed decisions, and more importantly, you will have the formula for saving your family even if you can't save your marriage.
If you are wondering whether or not you can actually use the advice in Divorce with Joy because you live in a different state or country, here's what you need to know:
Divorce with Joy does not give legal advice. It is not state specific but educates people on the general process. You will learn about the overall process so that when you go to an attorney, you know what questions to ask. You will learn from my experiences and get a formula for how to deal with the emotions of divorce. In that sense, the process is the same worldwide. It is about the human condition, not the legal position.
But, what if you're not sure you want to get divorced?
Well…neither was I! I had been through hundreds, maybe even thousands of divorces. I knew how it could damage people and families. I was not at all sure that I wanted to get divorced, but knowing the Divorce with Joy philosophy will be a useful first step for you.
If you already have an attorney and counselor helping you through the process – Great!
Divorce with Joy is not meant to take the place of an attorney or a therapist. But, it does give you a very candid perspective on the process that allows you to think through things at your own pace (instead of being rushed by the clock with your attorney or counselor).
And while your attorney might be amazing, it's important to be aware of how some attorneys prey upon clients and unnecessarily inflame emotions. Armed with this knowledge, you can be comfortable knowing you have chosen well or, perhaps, decide it is beneficial to move in a different direction.
Maybe, this info sounds helpful to you, but you don't need help, right? This divorce is your spouse's fault.
If years of experience as a divorce attorney have taught me anything, it is that if we are participating in dysfunctional relationships, it is our fault. The more you disagree with this statement, the more benefit you will get from reading Divorce with Joy.
I understand how you feel. I had some of the same feelings when I initially separated from my Husband. The thing is, as I delved deeper and deeper into the process, I began to look at my entire marriage differently. The healthier I became the more my perspective shifted. This process set me on the path to my happy ever after and I'd love the same to be true for you.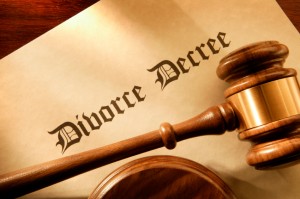 Now if you're divorced, you might feel like you don't need this book. The truth is it is very difficult to learn to interact with your ex-spouse in a productive way. Often I see people who are divorced but still in the cycle of drama and conflict because they never healed.
In Divorce with Joy, I've dedicated an entire section of the book to life after divorce. It explains modification and contempt proceedings. It also discusses some ways that people can unnecessarily continue conflict after a divorce. Even if you didn't divorce well, you can always learn a better way going forward.
Sometimes people ask me if this book is for men or women. It's for both. It is for people who find their marriage a mess and the relationships unmanageable.
Granted, much of this book is my perspective and, by necessity, my perspective is female. However, I represent men and women equally in divorces. My professional perspective is very gender neutral.
Besides, if you're a guy, won't it be nice to understand what the heck is going on in the mind of your spouse? It will make getting what you want much easier. Trust me.
Oh, and if you are getting an uncontested divorce, there is something you should know.
You are just one argument away from the whole thing blowing up in your face.
I applaud you for living with the intention to resolve your differences among yourselves. However, I see people all the time who begin the process wanting an uncontested divorce but find that the details of divorce make it impossible to keep emotions in check.
They lose the ability to think rationally and they become dangerously close to a court battle. In Divorce with Joy, I share tips and methods for resolving emotions outside of court so that the legal process runs more smoothly, often uncontested.
Bottom line: No matter how "easy" the legal process is, divorce still takes an emotional toll.
Divorce isn't easy, but it doesn't have to be so difficult.
In Divorce with Joy, I share my personal story. I share my experience as a divorce attorney and my experiences as a child of divorce. I've learned that if we truly understand our pain, and the pain our actions cause our children, we would choose a better way.
Choose Divorce with Joy.
Click the buy button below to get your copy now.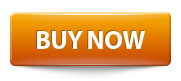 Once you click the button above, you will be taken to our totally secure online shopping cart. After you make your purchase, you will be emailed the first two chapters of the book immediately so that you can begin your path to a healthier life right away.
Here's what others have to say about Divorce with Joy:
""Divorce with Joy" is essential for any person going through a divorce or even contemplating it. It is a unique and well-balanced mix of the author's own experience and insight, detailing her path through a successful divorce and separation, topped with her invaluable perspective as a divorce attorney. It is a guide to successful healing that will transform your life, reinvent your soul, and teach you how to love again. She begins by revealing with all honesty and vulnerability, her soul-searching passage through darkness, how she got through it, in detail what she did, the resources she used and how she was able to come out better than she began. As a divorce attorney, she gives a unique and inside perspective on divorce and is able to give her readers an impartial look at the divorce process, answering everything you've ever wanted to know and didn't know you wanted to know without the high price tag. She even gives away secrets of the trade: how to skillfully choose a divorce attorney, what to watch out for and what not to do, common misconceptions, and most importantly the truth. You will likely know more after reading this book than after speaking with your own attorney! I am not yet married and this was an amazingly useful tool for me personally because it forced me to look inward and self-reflect on my life not only because I am a child of divorce, but because the tools outlaid in this book can be used for yourself and any relationship you are presently in." – Monica Reyes

"While Joy may not be a therapist, reading her book should be considered therapy. This book is part self-help, part practical guide to helping you strengthen your family, starting with you. Don't get me wrong, this book isn't all rainbows and puppies. Joy doesn't hold back as she takes us through her very personal, very difficult journey to becoming the best version of herself. Joy shows us that when we are brave enough to recognize our faults, embrace the inevitable breakdown and then begin to pick up the pieces, ultimately we can become stronger and happier than we've ever been. When we become stronger and happier, our family becomes stronger and happier. Whether or not you are seriously considering divorce, if you were intrigued enough to finish reading this review, this book is for you." – Meghan Walsh

"I started reading this book, admittedly with little hesitation. As a divorcee and not having a "divorce with joy" myself, I didn't think I'd get too much out of it. I was wrong! This book is well written and without judgment. It provides a great deal of insight and not just from a divorce topic perspective, but a humanistic perspective. It reminds us to step back at certain situations in life, remember what is important, and work endlessly toward the goal, especially when it comes to the betterment of others well-being. It's a quick, yet very insightful read." – Chicago Gal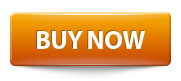 Well yet everyone be familiar with that cialis generic date found with ease in the Internet. In particular on our website it is full of it. But you forget and constantly you ask.